Follow
Fisher Digital Publications promotes the discovery, sharing, and preservation of the intellectual and creative works of the faculty, students, and staff of St. John Fisher University. Administered by the Library, Fisher Digital Publications is created to organize, preserve, and increase the impact of scholarly and creative work.
Wegman's School of Nursing
Initial funding provided by the Wegmans School of Nursing through an Advanced Nursing Education Grant provided by the U.S. Health Resources and Services Administration.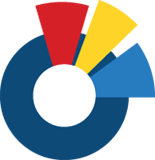 This collection is part of the ™