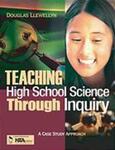 Title
Teaching High School Science Through Inquiry: A Case Study Approach
Description
Teaching High School Science Through Inquiry offers a complete plan for nurturing a culture of inquiry in classrooms and schools. Drawing from current research, case studies, and personal anecdotes, Llewellyn leads teachers on a personal and professional journey to understanding inquiry-based instruction. Paying close attention to national standards, he shows teachers how to help students:
Develop an understanding of scientific concepts and the nature of science
Learn the skills and attitudes necessary to become independent thinkers and inquirers about the natural world
Identify questions and concepts that guide scientific investigations
Use logic and evidence to formulate and revise scientific explanations
The American Association for the Advancement of Science, the National Research Council, and the National Science Teachers Association all assert the importance of promoting scientific literacy through the perspectives and methods of inquiry. Teaching High School Science Through Inquiry makes it doable. --Amazon Description
City
Thousand Oaks, Calif.
Disciplines
Science and Mathematics Education
Recommended Citation
Llewellyn, Douglas, "Teaching High School Science Through Inquiry: A Case Study Approach" (2005). Fisher Bookshelf. 8.
https://fisherpub.sjf.edu/bookshelf/8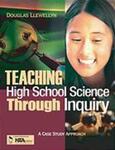 Additional Files
COinS